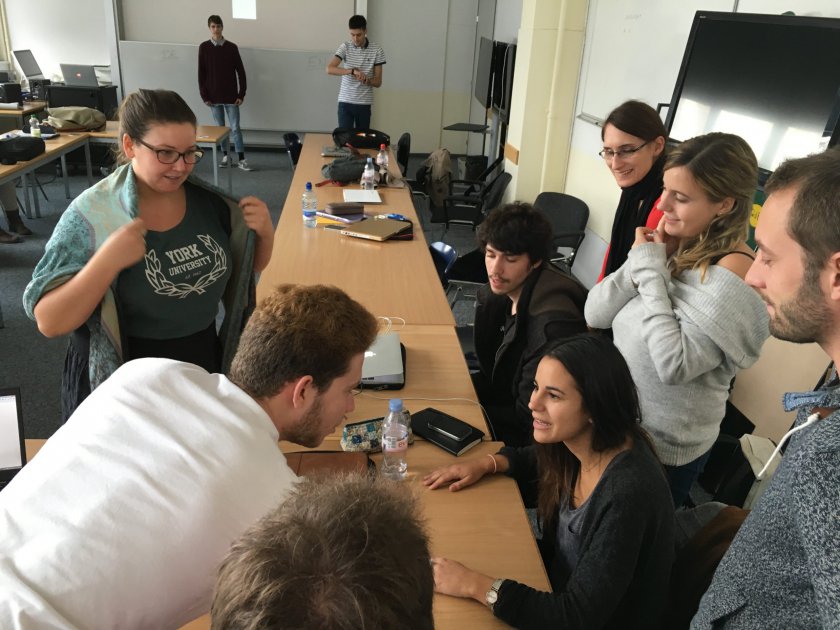 Radio Comem – Another way to catch the wave
During the last few years, we have been creating a new language learning experience here: Radio Comem. Radio Comem is an alternative approach to higher education language learning. It is based on the production of podcasts in a non-mother tongue, so called "target language". Thus, the students improve their linguistic abilities as well as their application in a professional environment.
How does it work?
The Students (Podcasters)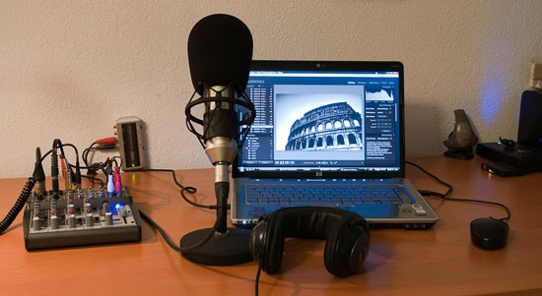 The students are themselves responsible for the complete creative process: choosing a suitable topic, defining and following through with their language-learning objectives, using the recording material and audio-production software. This
can be overwhelming for some at first. But perfection is not the goal. Radio Comem provides a safe environment which encourages the students to take initiatives and to experience autonomous learning-by-doing.
"I love the way they let us organize our work. This is really cool to be treated as grown-ups." – Sam (first year student in Management Engineering)
The Mothership
Second year students with excellent language skills in one of the target languages are eligible for the mothership. They support first year students who are new to the process and help them with the production of their podcasts. But they take on a far wider range of tasks: Semester planning, language warm-ups, events, publicity and so on. Obviously all of this is done in the target language. Students who participate in the mothership get a great opportunity to improve their leadership skills by being part of a peer-managed structure.
"As a member of the Mothership, I'm excited to participate in a class at a whole new level. Everything is practice-oriented, we have the opportunity to collaborate withe the professors and to share our knowledge in a stimulating environment." – Tim (second year student in Media Engineering, member of the Mothership)
The coaches
The projects creator, Marcelle Brücher, is supervising the process and coaching students with their English. In this task she is assisted by Jonas Oesch who is responsible for the students doing their podcasts German. The coaches give feedback on texts, challenge the students on their content and are overseeing the motherships activities. Finally, the coaches grade the students based on their podcasts as well as their process.
But why is the mascot a whale?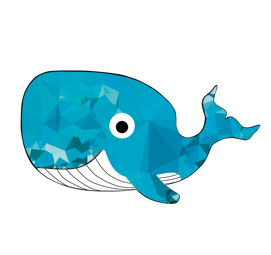 Whales can communicate with each other over vast distances with ultra-low frequency sound waves. Just like us at Radio Comem they are highly social, collaborate and help each other out. In fact, they move in pods… while we are doing podcasts. Do you see where we are going? 😉
Last year…
Christmas Party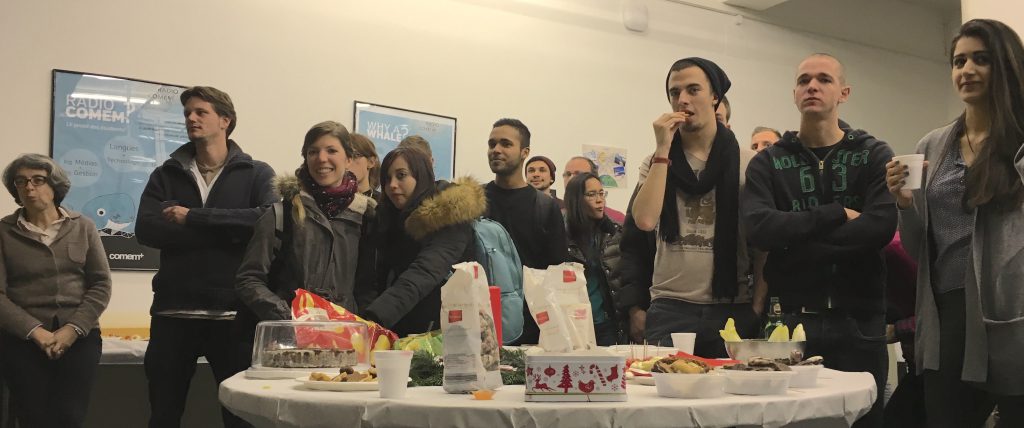 During the last week of 2015, we had our traditional Christmas Party. The whole COMEM+-department was invited and many came and participated in the game show organized by the mothership. The lucky winners even got to take home great prizes from some external sponsors.
Events like this are integral to the identity of Radio Comem. They allow students to get practical experience in event planning and managing. Furthermore, they bring the whole department together, create team spirit and informal relationships.
Competences acquired
We have had the opportunity to participate in many different activities, helping us explore our interests, sharpen our skills and reach our learning goals in the target language. Skills like cooperation, autonomous learning, peer management, collective intelligence and creativity have become very key for us this year.
As our time as the Mothership comes to a close, we wanted to add something new and valuable to the project. So we decided to create a series of video tutorials to guide the new students through the process of recording a podcast. You'll find some examples below:
"Being in the radio is the best way to learn a language, and I am really happy with the experience so far" – Garance (first year student in Media Engineering)
Listen to our podcasts
The easiest way to understand Radio COMEM is to listen to one of our podcast. We've decided to share with you the "Radio Express" first episode called "Ausdrücke."
Here is some of the amazing podcasts that we had since the beginning, we hope you will like them, so enjoy …
If you want to know more, please visit http://radio.comem.ch and listen to all the podcasts.